SCHEDULES, CHECK-INS AND MORE
Allow parents, players and coaches to RSVP and check-in to games, practices, and events, and chat with their team, directly in our apps. Plus view standings, scores, rosters, event details, player and staff information, including schedules for all family members registered to teams powered by LeagueApps teams.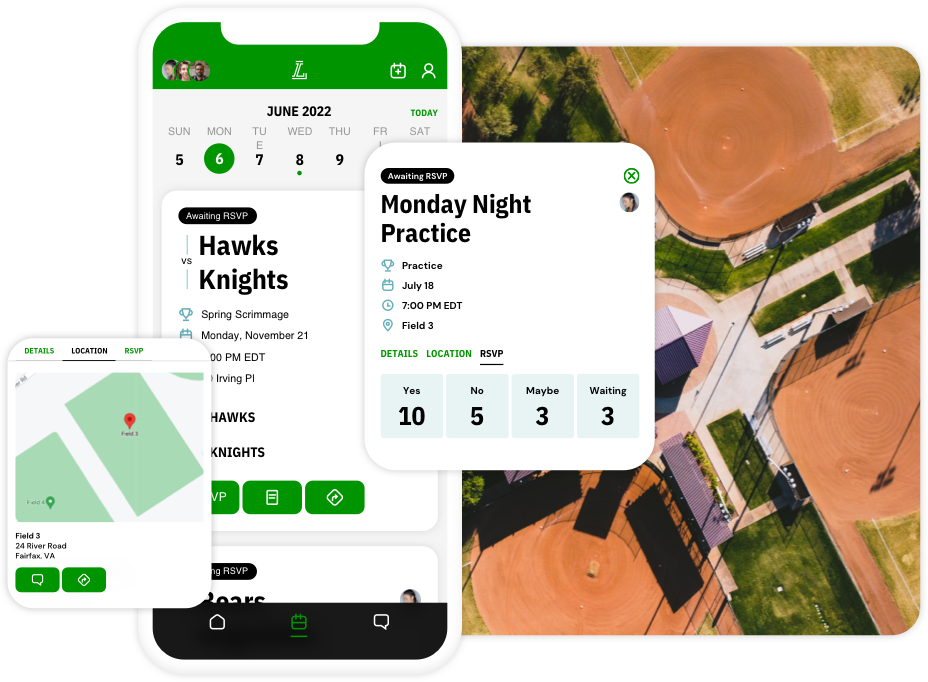 KEEP THEM IN THE KNOW WITH REAL-TIME COMMUNICATIONS
Our mobile app features coach notes, instant chat messaging and notifications to team participants, so they can securely send real-time communications about schedule changes, answer questions, and more, in no time at all.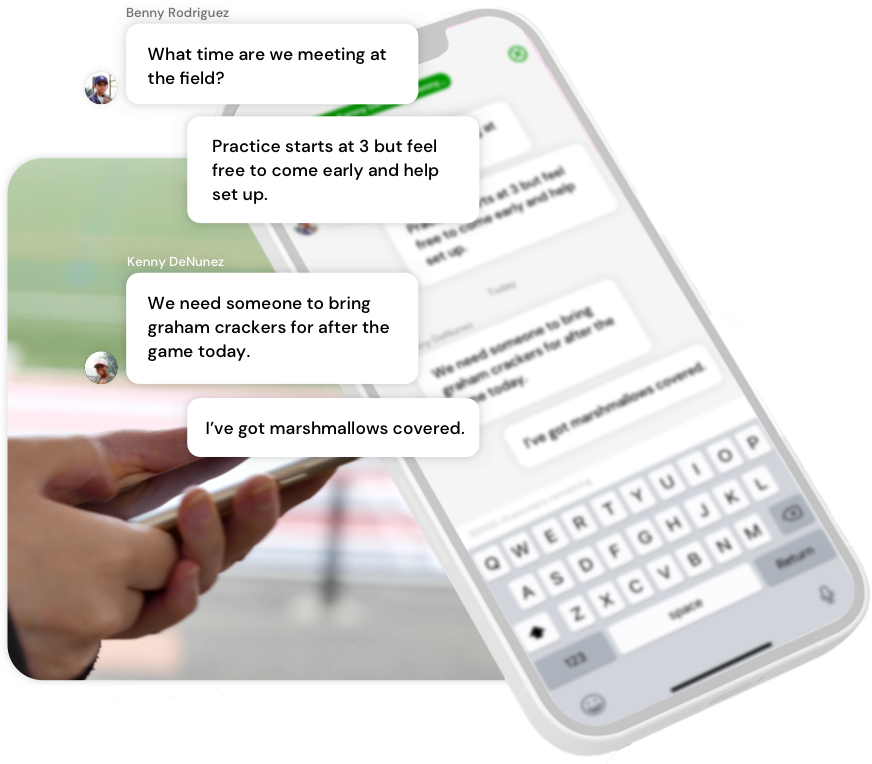 SAVE TIME ON ADMIN DUTIES
Our mobile apps connect seamlessly with your LeagueApps dashboard—meaning no double-entry or extra maintenance. Staff members can also manage their teams, locations, and scoring directly in the mobile app. It's like having your back office in your back pocket.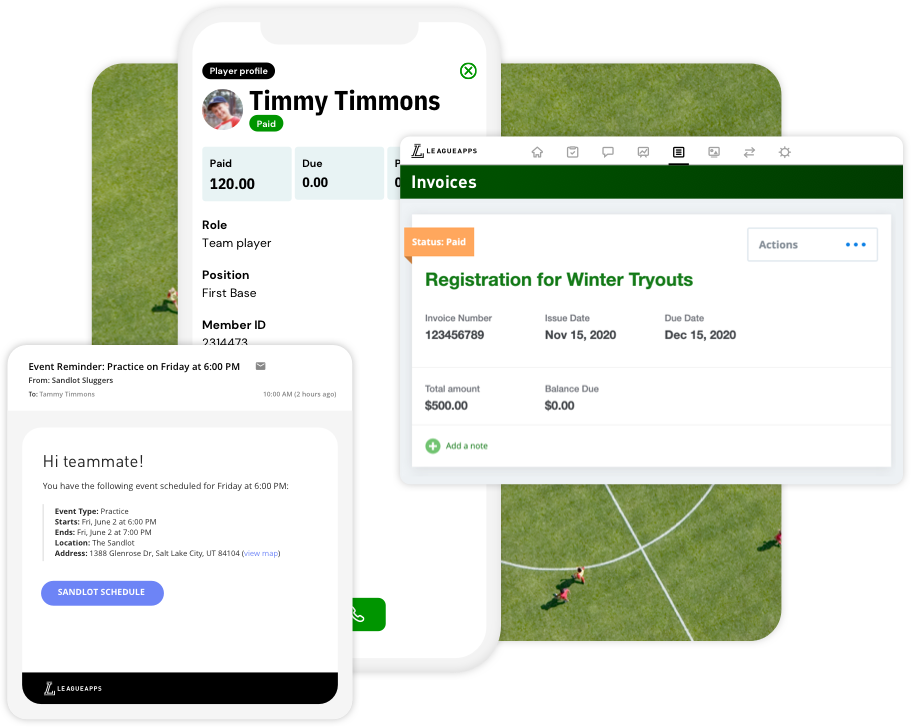 WHAT OUR PARTNERS ARE SAYING
"I don't work with LeagueApps because of the features. I work with LeagueApps because of their team, because of the introductions they've made, and the partnerships we've built.
Jim Fox, Island Garden Basketball
"We are a non-profit. We have limited resources like manpower and money, but LeagueApps helps us bridge the gap and create a tighter connection between Ballistic and its members."
Darryl Watson, Ballistic United
"LeagueApps is so easy to use and manage. When we are transitioning to something new, their staff is always available and helpful while walking us through set up."
Karen Wright, Victory Volleyball
LEADING YOUTH SPORTS PROGRAMS
RUN ON LEAGUEAPPS.